An interview with a Salesforce professional
By: Tomislav Sente, Project Technical Lead
Interviewed by: Sandra Posavac, Marketing Specialist
Tomislav Sente is a Project technical lead at Triple Innovations and he recently completed his ninth Salesforce certificate.
If you ever wondered how being certified would actually affect your career, what are the benefits of it, how to prepare for exams and how difficult it is, then this honest point of view is something you should definitely read.
Tomislav, first of all congratulations on your latest achievement – certified Application Architect and Data Architect. So far you have completed nine Salesforce certificates. What is your goal when it comes to certification?
Thank you very much! Well, I don't have only one goal when it comes to certifications, but a couple of them. One of the goals is to grow my knowledge and to grow as a professional during my preparation for the certification. The more knowledge I acquire during the preparation, the more comfortable I feel in my everyday tasks.
Also, I think that the more I learn, I bring more value to the team and that is also one of the goals I strive to. To bring value to the team and to the customers we work with. Besides the mentioned above, having your name on a certification is an awesome feeling by itself, a proof that you are knowledgable in a certain area of Salesforce and is also one of the goals when it comes to certification. When you think about it, If you learn all the time and want to always be up to date with Salesforce technology, might as well get certified along the way.
Reveal us your next step. Another certificate on the way?
To learn as much as I can, while working on projects and also educating myself on Trailhead and Udemy. Currently I'm learning and practicing how to implement various Salesforce integrations. Naturally, I think that 'Integration Architect' will be my next Salesforce certification goal. I was always fascinated by integrations, communication and data exchange between different systems and Salesforce provides a great amount of ways on how to implement that.
People often think of certifications as something they "should" get, without having career goals and a plan for what specific certifications will actually mean for their careers. To avoid that and similar mistakes, do you have some advice for those who are thinking about getting certification?
Well, I think everyone should answer a couple of questions:
What am I doing in my everyday work on the Salesforce platform?
What I would like to do in the future on the Salesforce platform?
How will I benefit from getting a specific certification (how will my team/company benefit)?
I think that by answering on the above, the person should have a clear vision on which certification he/she should acquire. For example, if in my everyday work I'm supporting a Salesforce instance by doing Administrator tasks like updates on layouts, user permissions, building reports and using automation tools, a good certification for you would be the 'Salesforce Certified Administrator' to widen your knowledge even more and to have an official recognition of your skills in the form of the certificate itself.
On the other hand, if you have some career aspiration, but currently you don't have the chance to gather much experience in that field, you can aim at some certifications that are not that connected with your everyday work.
For example, maybe in the future you would like to implement some complex business logic using Apex or you are very interested in building a totally custom user interface by writing Lightning Web Components. In that case, you can learn and aim for the 'Salesforce Platform Developer I' certification. By learning and getting certified, you will certainly be put in the position to start working on more code related task, which was your aim in the first place. By expanding your knowledge in a certain area, you will be a valuable asset to every project.
Since the Salesforce ecosystem has many different roles (Admin, Developer, Architect, Consultant, Business Analyst etc.) it can be overwhelming to choose an appropriate path. Luckily, there are a lot of resources online that explain in detail the tasks and day to day activities of each role. Also, Trailhead (Salesforce site for learning) has education modules to help you decide which carrier path to choose.
I have one more advice when you are on your path to getting certified. You have to stay consistent and disciplined during your certification process.
Since I switched careers in my thirties to Salesforce, when I already had a family, I had a big responsibility and reason to succeed. There was no plan B or turning back. There is a saying I really like, connected with this: "If you want to take the island, burn the boats."
What are the main benefits of getting certifications?
As I've already mentioned, there are many benefits of getting certified. During the whole process of preparation for the specific certification exam, you acquire a lot of knowledge in the areas that are covered on the exam and also strengthen your existing knowledge. All that builds you to be a better Salesforce professional and makes you a more valuable member of any project team.
Speaking from experience, during the whole learning process you get that feeling of empowerment and self-worth. The more I learn, I feel more comfortable in my own skin and also have that feeling that I'm more ready to tackle challenging assignments in my everyday work. This feeling is one of the main gifts and benefits you get during the whole certification process and the one that stays with you for the long run.
It goes without saying, but getting a specific certifications and seeing your name on a Salesforce certificate is amazing. To have that, confirms to everyone that you have a solid knowledge in a certain area and also is a big reward for your work and effort.
Getting certified certainly helps you in a professional sense on different ways:
1) For some it can give you that slight edge over other people when getting a job.
2) For others it will be the last drop in the sea of success that will help you get that promotion.
3) Or it will help your team get that Project you all wanted to work on.
How difficult is it to get Salesforce certified?
I think it is very subjective to measure the difficulty of Salesforce certifications. There are a lot of things that should be taken into account (when talking about exam difficulty) like:
1) How proficient is a person in the English language, specifically related to the Salesforce and IT terms.
2) How many hours are you willing/able to spend before you take the exam.
3) Do you come from IT related background or something not directly related.
4) Do you have any direct previous experience on the topics covered in the exam or not.
5) How well do you perform on time-based exams where you are also monitored closely via camera.
6) How well do you perform on time-based exams where technical issues can appear during the exam and because of which you can loose your exam focus.
What I can tell, from my perspective, it would usually take me around 2 – 3 months of preparation before I took the actual exam. All of the exams I took so far were fairly challenging for me, meaning that I always used almost most of my exam time, checking over my answers once more and making sure that I understood the questions correctly. During the 2 – 3 months of preparation, it would be a general rule for me to spend 1 hour a day learning.
As the exam time was getting closer, usually 2 weeks before the exam, I would go into 'high performance mode' where I would learn at least 3 hours a day. Also, in that time period, usually I would wake up very early at 4 or 5 AM, get some coffee and study as much as I can before the regular working day starts or before the kids get up. This tactic has worked well for me so far and you know what they say:

"Never change a winning game, always change a losing one."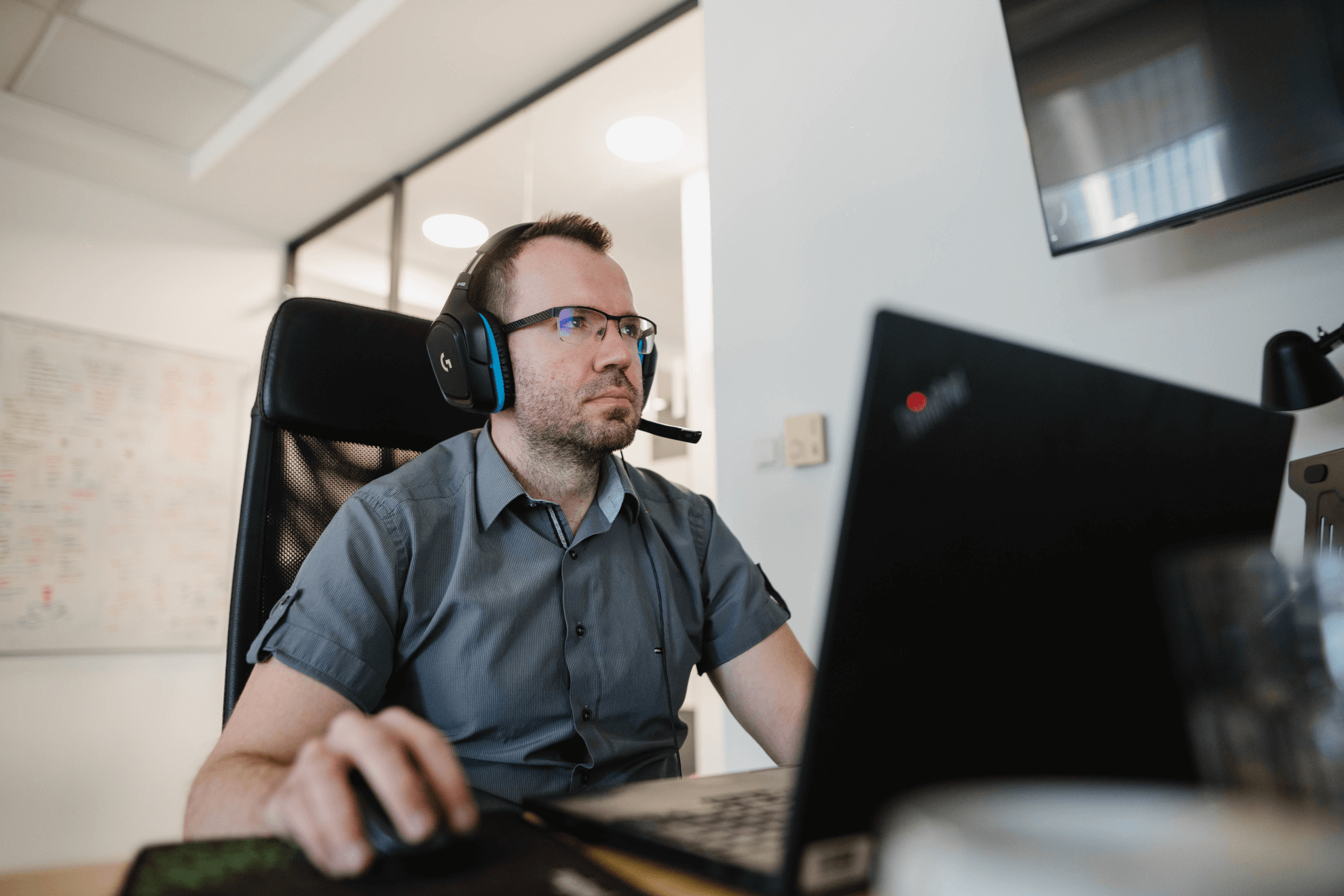 What is your favourite part of certification process? What about least favourite part?
For sure it is the learning itself. There si just so much you learn during the whole preparation and that makes me a very happy individual.
I also like, when after I learn something new, I apply it right away on some project I work on or can help my colleagues on something they are working, with the newly acquired knowledge. I don't have a least favourite part. 😊
Which certificate would you single out as the most special one and why?
I don't want to sound corny, but I think that 'Platform Developer I' was probably my most special one. When I first joined Triple Innovations, I was identified as a Salesforce Administrator and was given mostly those types of tasks.
As time passed by, I just had that hunger to learn more about things like Apex, Aura Components, Visualforce pages, Lightning Web Components and was determined that I want to be able to do developer tasks alongside administrator ones. I learned a lot when preparing for that certificate and once I passed it, my confidence really grew. It went uphill from there, I started asking for more developer oriented tasks and was given the chance to prove myself as a person who can write decent code on projects.
You have been working at Triple Innovations for more than three years. You started as a Salesforce admin/developer and now you are a Project technical lead. During this period you completed quite a number of certificates. How is it helping you cope up with the responsibilities in this current role? How did it affect your skills and career?
Getting a quite number of certificates really helped me grow as professional and has build my confidence and knowledge. As I already said, getting your name alongside a Salesforce logo is an amazing feeling, but the main reward in the whole certification process is that knowledge you get during the whole preparation.
Countless times, I was in situations where there was a challenge on how to solve some specific issue and then it crossed my mind 'Oh, I just learned about that last week for my certificate preparation X. We could use it here and solve the issue!'
Everything I've learned has really changed the way I think when approaching my everyday tasks. Now there is just so much more I take into consideration, when trying to find the best/optimal solution for a given requirement.
As my knowledge grew, so did my responsibilities. I'm working on much more complex tasks, taking user requirements and turning them into technical solutions on Salesforce with best practices in mind, discussing and analyzing technical solutions with other colleagues, writing solution designs, leading technical teams on enterprise projects, cooperating with colleagues and supporting integrations with other systems, doing knowledge transfer sessions and presenting technical implementations to other colleagues.
Except getting certified, what are key skills that those who work with Salesforce should have (which technologies, technical skills, soft skills...)?
In my opinion, a rounded Salesforce professional should be a person who has a decent amount of knowledge and experience in Salesforce administration and Salesforce development. Being able to know when to use out of the box functionalities provided from Salesforce and when to switch to a code solution is the main skill one should master.
When it comes to soft skills, a couple of things are important. A person should have very good communication skills, be able to work with and cooperate with other colleagues from the team and with customers. Having really good listening skills is really beneficial, which can lead to better customer satisfaction, greater productivity and increased sharing of information.
Last thing to highlight, having the skill to translate user requirements into Salesforce, is the 'holy grail' of skills and the one we should be improving through our whole professional career.
---