How to organize work from home
By: Ivor Bakša, CEO
Who is it for: managers in IT, solution/software architects.
Having all the tools required to work from home is one thing, but changing the work culture into work from home, without losing a lot, is something entirely different. In Triple-Innovations, we've experienced this on our own, very fast and the hard way.
After the first lockdown, we couldn't wait for June when the numbers were approaching zero and we returned to the offices without even thinking why we had felt so bad. While daily numbers of the newly infected were near zero and steadily increasing, we decided to prepare a work-from-home strategy for autumn when the second wave was expected, to discover why the first experience of working from home was so bad and how to improve it.
The strategy for the second lockdown and work from home was to individualize the approach for every employee and ask them what worked and what didn't while working from home and why, and it primarily consisted of a 15-minute survey.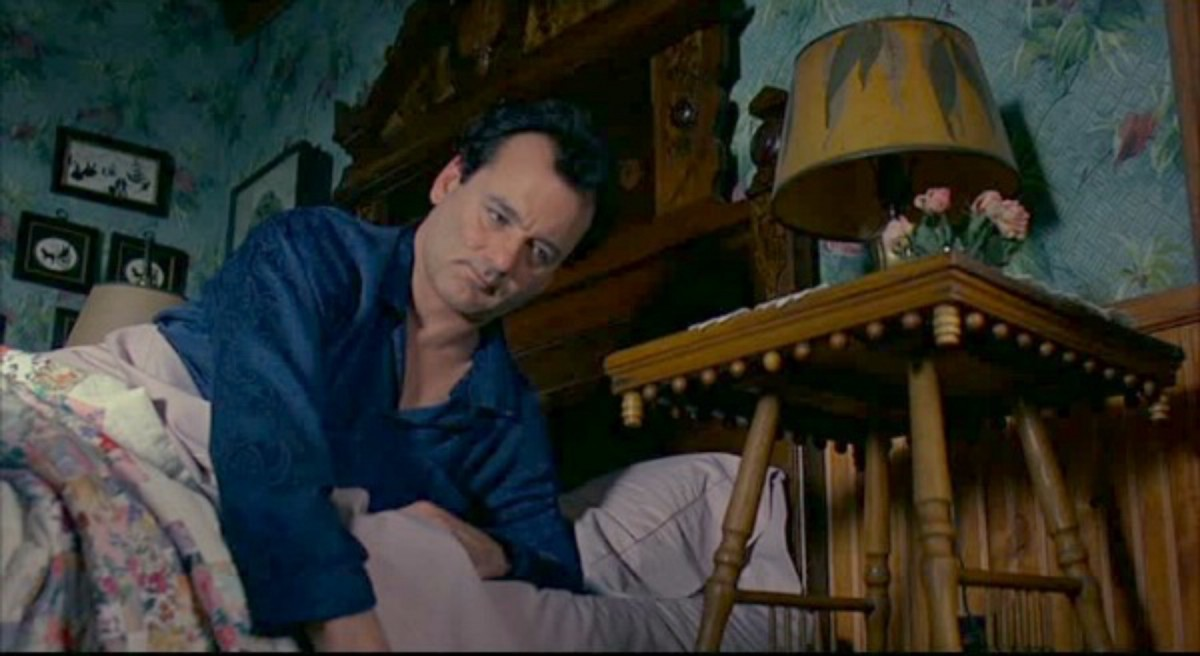 We have thus identified six basic problems of working from home:
1) Time management – the endless working "Groundhog Day", each day looks the same, both the business and the private aspects are mixed
2) Interruptions – by household members, children, chores
3) Loneliness - as a result of lack of social interactions
4) Problems in business communication - not being informed and communication noises
5) Technological problems - internet connections and inadequate (incomplete) work equipment
6) Bad health habits – due to lack of physical activity, lack of movement

During the survey, the colleagues offered solutions and communicated in a clear manner what suits them and what they could introduce into our business culture so that work from home becomes a new, acceptable work model. After the survey was processed, I presented to everyone the basic changes in habits. I am offering those that we've accepted, and which work well.
So, what worked for us?
1) Optional daily online morning coffee
A morning 30-minute coffee to have a casual chat, most frequently on topics unrelated to work. The goal was for the colleagues just to hear each other, talk during morning coffee and exchange ideas. A coffee with a colleague is the best time to exchange ideas in a relaxed environment.
2) Mandatory online get together once a week
Fridays at 14h are scheduled for mandatory one-hour get together (extended most of the times) where we hang out, play, educate. It was proved welcome to thematically plan a get together for best results, which we decided to do, so now we have 3 to 4 get togethers planned in advance.
3) We removed technical difficulties and improved the quality of work conditions
We had the larger office equipment delivered (adjustable sit-stand desk, chair, monitors, monitor stands, boards), so that the home office space can be as equipped and as comfortable as possible for work. Bad internet connection was fixed for each employee individually (with signal boosters). The colleagues with high background noise (children, contractors) were subscribed to software tools for background noise cancellation (highly recommended).
4) We introduced morning workout
Before the pandemic, fitness services were paid to our employees. We've now arranged online morning workouts with a trainer.
5) Work from office was provided in compliance with the epidemiological measures
BSS upgrades towards transformational goals should become part of your standard pipeline and upgrade tasks should stand next to your regular business projects or change requests. Smart move would be to check if your ongoing changes on BSS moves you forward on your transformation path or no. If you struggle with handling current amount of regular business projects and change requests, maybe constraint is your pipeline or your delivery process? Agile process introduction and pipeline improvement discussed in previous points will help you here.
6) A meeting with instructions on working from home was held and repeated several times
Ways to better organize work from home
Workspace
1) Arrange your workspace – make the work pleasant, separate the workspace from the private one as much as you can – make a physical barrier.
2) Let others know what you require within the workspace so that it is simpler to work for you with all the stationery around.

Social component
1) Daily online morning coffee at 9h.
2) Online coworking practice. While you work, you can have a colleague on online call in the background (so that you hear the typing, a joke, shared music). Colleagues missing the working atmosphere and the social component will thus have an organic soundtrack.
3) Occasionally call the colleagues you haven't spoken to for a while, have a chat, it is a nice gesture, and they will certainly appreciate it.
4) To break the feeling of isolation, have coffee with someone in the same neighborhood, have lunch (it doesn't have to be with a person from work), visit a neighbor.
5) Help the older neighbors with grocery shopping, dog walking; helping others is fulfilling.

Time management
1) Define your work routine and make sure your colleagues and household members are acquainted with it. Stick to the defined work routine!
2) In the morning, set the tasks (plan) for the workday – try to stick to them.
3) Prepare for the meetings (notes) so that you don't generate much noise; if you've convened the meeting, manage it according to the notes.
4) Be focused on the topic set at the meeting.
5) At the end of the meeting, shortly revise everything agreed and make the MoM (Minutes of Meeting).

Being out of information flow at the company (or the team)
1) Create a chat group with everyone the topic concerns, do not send the message to one person only, the information is then lost for the others. You will minimize the broken telephone game.
2) In the group, ask questions that can be answered by more people, do not ask only one person. You will be replied 90% by the person the question directly relates to, but everyone will see the reply. Something clear to you might not be clear to someone else…

Availability and communication
1) Team leaders are required to organize daily standups, with mandatory attendance by all team members.
2) Be available during working hours 7h to 10h > 15h to 18h.
3) Install Teams on your phone.
4) Set the availability message on the communicator (Teams) so that the person contacting you can receive a notification.
5) If you can't reach someone at a certain moment, organize an online call in the calendar at a defined time. You will minimize the Catch me if you can game and will have all the meetings planned in the calendar.
6) Stick to the arrangements, meetings and the timelines, try not to be late at your online meetings.
7) Things that cannot be communicated through a communication channel, such as the semi-annual evaluation with the leader, should be done in person while having coffee.

Instructions for online meetings
1) Make sure the camera is always directed towards a "good" angle of the workspace – check this in the morning.
2) Turn the camera on when you are on call with the partners or when you are presenting.
3) While you speak, look into the camera (on the laptop), not into another screen, or somewhere sideward.
4) Don't do something "on the side".
5) Use backgrounds and the blur effect before the meeting starts. You can use Triple-Innovations official backgrounds with your clients.
6) Mute when you are not speaking so that you do not generate noise; don't forget to unmute once you start talking.
7) If you want, we will subscribe to the background noise cancellation tool.
8) Speaking over the top of others creates a lot of noise, wait for your turn.

Interruptions
1) It is OK if you are interrupted by a household member, don't feel uncomfortable about it. Household members are now a part of your space.
2) Talk to your household members about the type of work you do and when you don't want to be interrupted. Make them familiar with your work routine, just like you did the same with your colleagues.
3) Somehow mark down you are busy – put an "in the zone" card on your monitor, put the headphones on, lock the doors if possible, put a label on the desk – explain to household members what it means.

Health
1) Introduce workout into life/work routine – work out in the morning online with us, or at least have a walk.
2) Stretch during working hours – when you complete a task, reward yourself with movement (dance, stretch).
3) Cook – it is better than prepared meals at the store or take outs.
4) Leave the workspace so that you can please the "bad" habits (e.g., smoking), do not bring bad habits into the workspace, they will stay with you the whole day, every day, which makes it a long period. Try to have a "no smoking in the apartment" arrangement with household members.
5) Talk to the colleagues about the ways they are staying healthy and fit.
6) Rules of good sitting posture are still valid: a good chair, screen in eyesight level, good lighting.
7) Make sure you go to bed on time.

I would like to mention that a special challenge in sales terms was how to present the company via online communication platforms and gain the trust of a potentially new client, and how to present a complex software solution online. Most of the clients still prefer a direct live approach, meaning the competition who will meet the clients in person, regardless the epidemiological situation, will have a comparative advantage. As a company who has decided to respond to the pandemic responsibly, we have learned that the clients value our social responsibility and efforts to organize quality online meetings and presentations, and we in the end do want to collaborate with such companies we share the values of freedom and openness and who mind transparency and equal opportunities for all.
How is the business progressing now? In this corona period, we have started a long-term arrangement and collaboration with several new partners and reached our set annual goals, our educational trainings are in the increase at the company, we saved on premises rental and stationery, we hired two new employees at permanent posts, and it seems that our financial year, after the big slap in March and April, could end better than the previous one. Fingers crossed this will be so in 2021.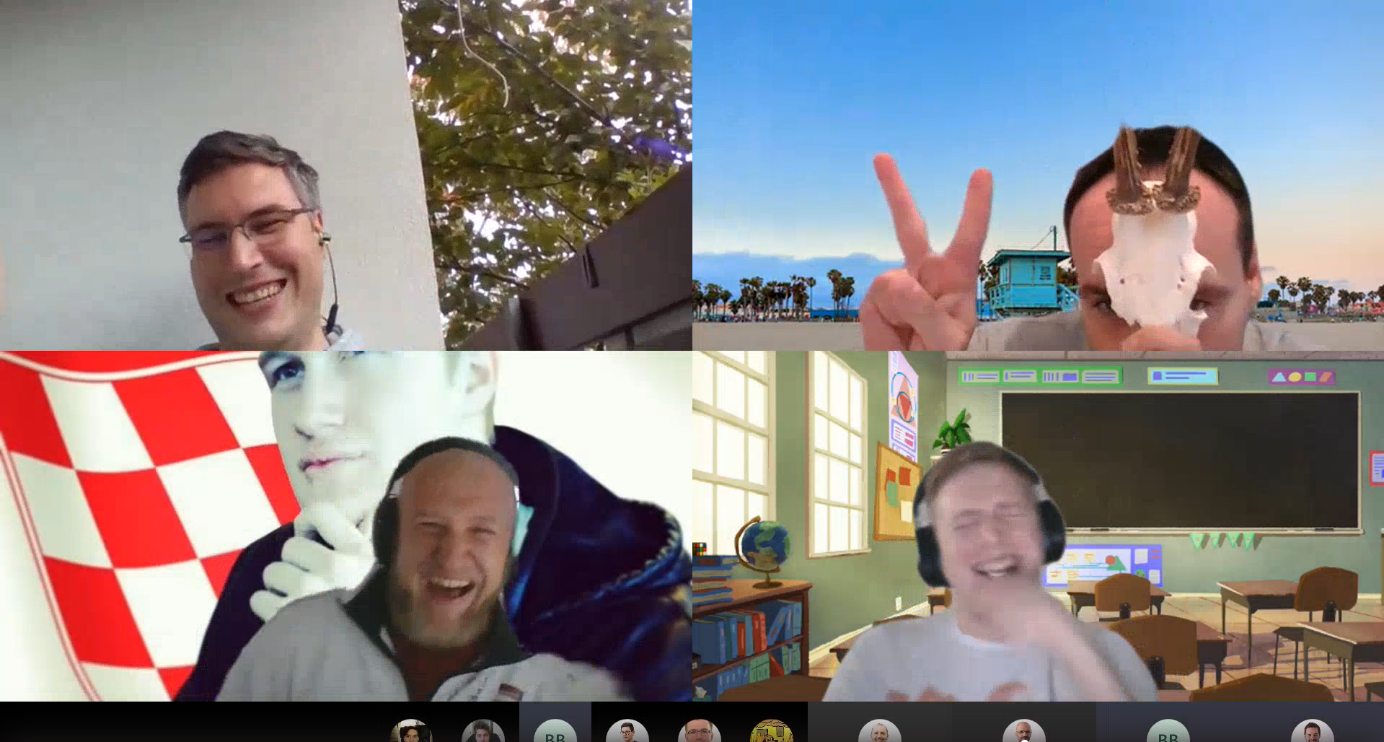 Work from home is in many ways better than work from office and it brings its advantages. There is no commuting nor traffic jams, no unforeseen interruptions by the colleagues, no noise by loud colleagues, we can organize our time and schedule to our liking, we can have lunch with our family every day of the week, have coffee with our neighbors, we can arrange the space we work in as we like, we can work from anywhere with a good internet connection – at a summer house, or in rural areas... Personally, the biggest advantage is the relationship with my two and half year old, which I couldn't grow to the extent I have now, due to frequent absences from home. We hang around and understand each other amazingly as we are more present in each other's lives.
I believe that in the post-COVID period 60% of employees in Triple-Innovations will completely work from home, with perhaps a day or two a week at the office. Certainly, others will be allowed to come to the office just like before. After all, nothing can replace get togethers in person, silly jokes, colleagues' laughter and an after-work beer.
---
---